Traditional Māori Healing Workshops  
For the first time, Traditional Māori Healing Workshops will be available in Singapore.

The Whatumanawa Wānanga // The Spiritual Heart Workshop - June 16th and 17th
Dates: 16 & 17th June 2018
Time: 10am-6pm
Tuition: $700
Venue: Full Circle SG
The Whatumanawa Wānanga is for those interested in learning and developing the Whatumanawa or the Spiritual Heart / Third Eye / Pineal Gland.
It includes learning and understanding the takutaku (Māori incantations) and the pātere (chants) used to stimulate and grow the ability of the Whatumanawa / Third Eye and how it was the original eye designed by the Atua (Gods) before they decided to add the physical eyes.
This workshop also covers its maintenance and how it applies within the physical and etheric bodies.
Students will engage in insightful discussion as well as learn an ancient karakia (Māori incantation) specific to the heart space continuum.
The Whatumanawa Wānanga works on de-armouring any conditioning and activating our Whatumanawa/Spiritual Heart/Third Eye/Pineal Gland. This process is complimentary to the practice of Traditional Māori Healing in the form of Mirimiri and Romiromi (Deep Tissue Massage or Myofascial Release) or any sort of bodywork, especially when working with the Third Eye or Brow Chakra.
Our Wānanga is about transforming individuals to push your boundaries, your belief systems and start resetting your own truths using the Ancient Māori Teachings. Aligning your wairua (your spirit), your hinengaro (your psychological) and your tinana (your physical manifestation) so they are all working in harmony.
We provide an open and safe environment for self-healing, realisations, empowerment, and clarity. Our workshops are open to everybody and the only requirement is that students come with a willingness to learn, an open heart and an open mind.
---
Each class is $700.
$1300 when you enroll for 2 classes.
$2500 when you enroll for all 4 classes
Other classes by Ruatau Perez in Singapore this June:
---
---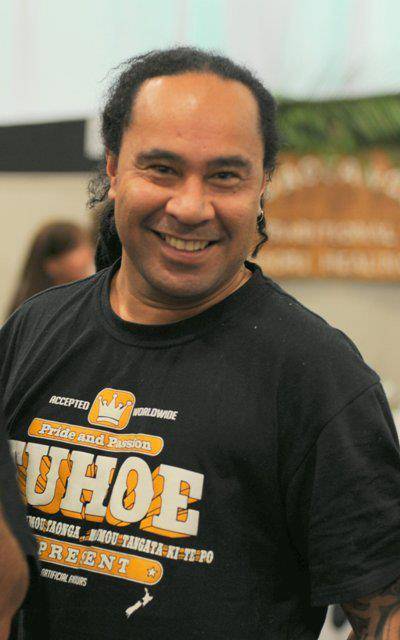 Ruatau Perez is from Ngāi Tūhoe and Ngā Puhi, he trained directly under Papa Joe Delamere and has been teaching and practicing for twenty years. He also founded Te Maurea - soul centred work, about enlightenment, to awaken and effect spiritual consciousness and awareness by using ancient traditional Māori teachings and philosophies handed down through the ages to ground us within today's modern world.
Tangi-Metua Takie is from Ngati Wai, he has trained directly under Ruatau Perez at the Te Maurea Clinic in Auckland and accompanies Ruatau Perez on Wānanga throughout New Zealand, Australia and the world.