MAKING CRYSTAL GRIDS
Crystal grids are an arrangement of crystals, charged with intention in a geometric pattern. They can be created for many purposes like for healing, protection, love or to manifest something in your life.
It combines many different types of crystals to harness and amplify different energies.
Crystal grids can help by directing you together with the crystal's energies to focus on your goal or intention, thus reinforcing the effort put in for its fruition.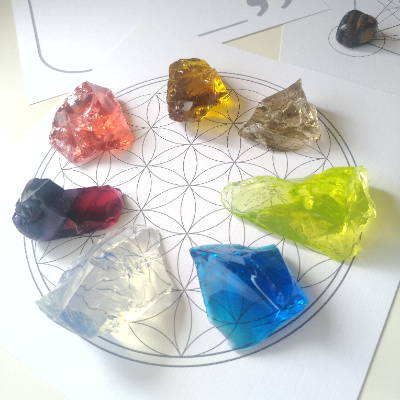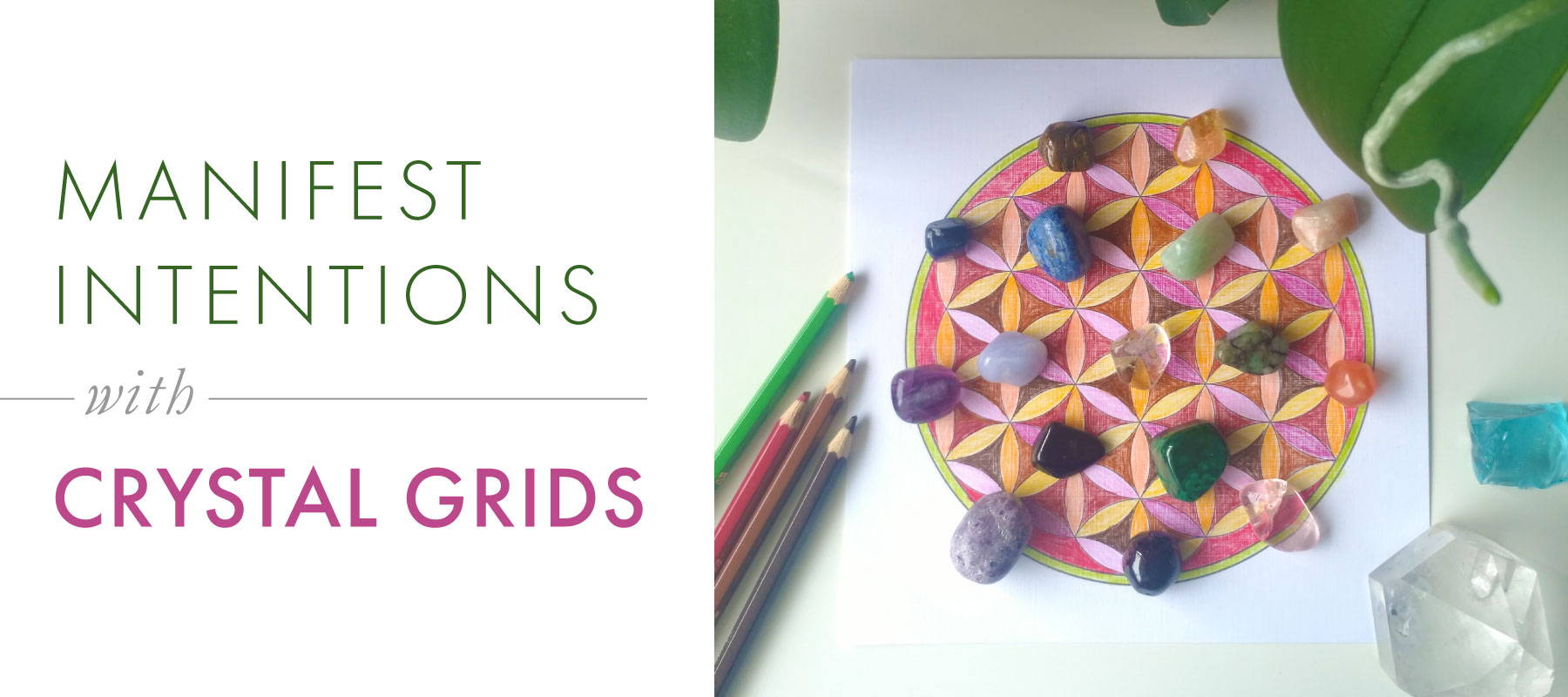 How to Make a Crystal Grid?
---
Think thoroughly and note down your goal, intention or something that you would like to manifest with the aid of your crystal grid. Do go ahead and color or shade your grid, give your grid a personal touch and some substance!
Go through all your crystals to choose the suitable ones for your crystal grid. I
t can be in different sizes, shapes and forms, not limited to tumbled stones, like natural clusters, points, polished statues made of crystals works too!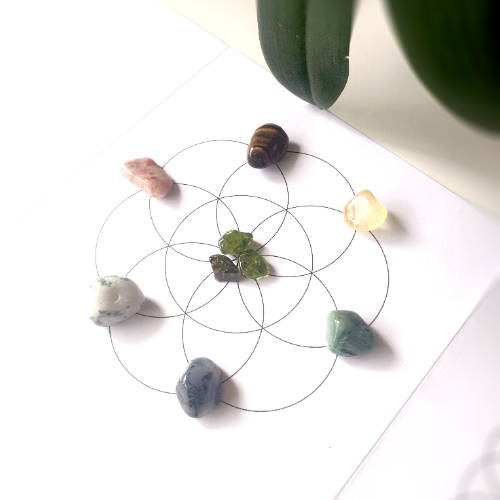 Intuitively place your crystals onto your crystal grid while thinking about your noted goal, intention or manifestion. Now with your newly crafted crystal grid, strive with the support of the crystals and sacred geometry's energy and direction!
Some Crystal Grid Examples
---
Focus & Concentration
"I need to give my all for this exam..."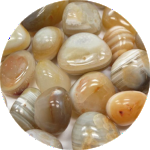 Moss Agate
Grounding; enhances mental concentration, persistance, endurance; aids to bring one's goal to completion.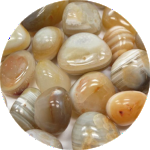 Clear Quartz
Enhances mental clarity, memory; amplifies energy.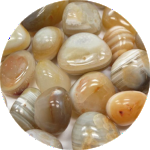 Fluorite
Enhances ability to focus, clear thinking; clears confusion and cluttered thoughts.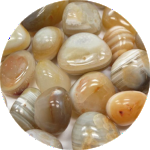 Citrine
Enhances mental focus, mental clarity and clear thinking.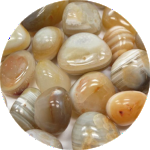 Sodalite
Brings insight and understanding; facilitates self-discipline, effiency.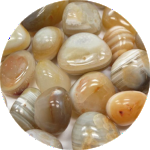 Lepidolite
Relieves stress and worry; calming; inspires to see problems as opportunities to learn.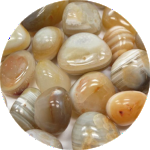 Black Tourmaline
Grounding; dispels negativity, anxieties; re-attunes disharmony.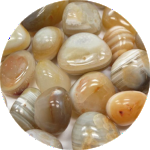 Pyrite
Grounding; increases vitality; bolsters commitment, persistance and willpower; increases mental clarity and focus.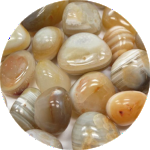 Tiger's Eye
Grounding; calming; increases mental clarity, intellect; overcomes fatigue and discouragement.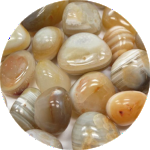 Garnet
Grounding; inspires to turn crisis into challenge; increased willpower against temptations; strengthens motivation.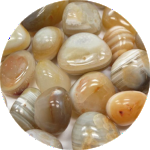 Emerald
Increases mental acuity; relieves stress; aids mental focus.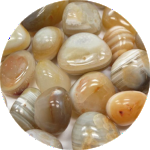 Nuummite
Enhances self-mastery; wards off mental exhaustion.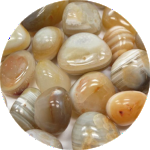 Snowflake Obsidian
Perserverance; helps to grasp new concepts, retain new information, and remember important things.
Abundance & Prosperity
"I wish for lots of

good things in life

..."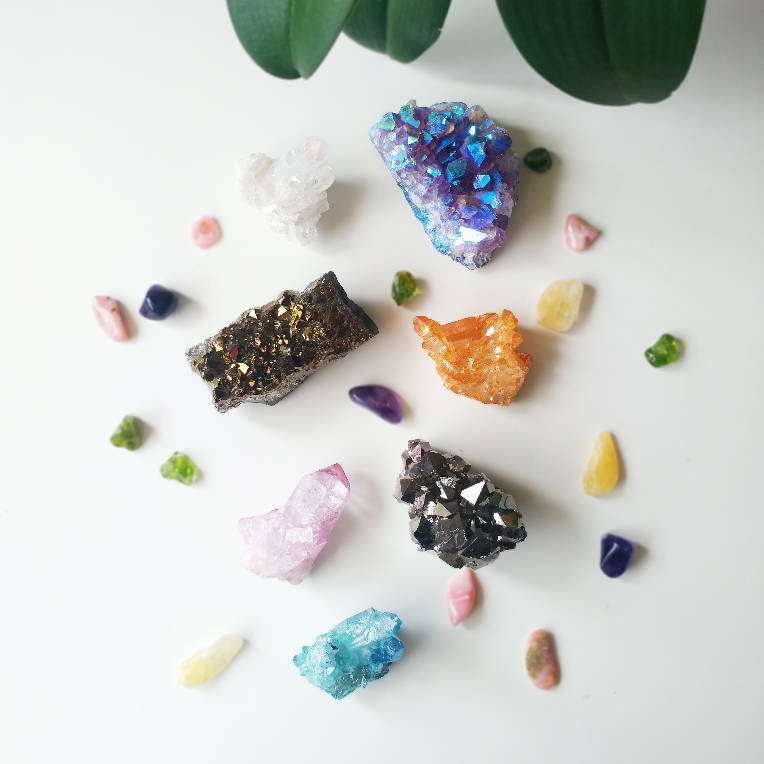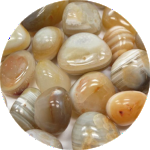 Green Aventurine
Stone for good luck; helps to manifest greater prosperity.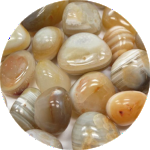 Garnet
Boosts chance of success; attracts abundance and properity into life.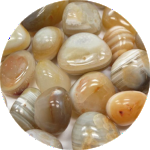 Tree Agate
Known as the stone of plenitude; brings richness and fullness into all areas of life.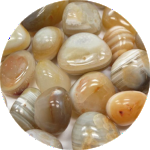 Citrine
Known as the merchant's stone; attracts personal and professional success, wealth.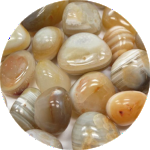 Amber
Promotes good luck and success; manifests an increase in income flow or other forms of wealth.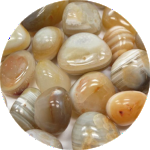 Peridot
Influences growth on all areas; attracts abundance, harmony and good luck.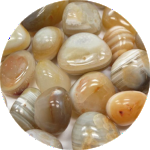 Sunstone
Restores flow of abundance; attracts fame, unexpected prosperity and luck.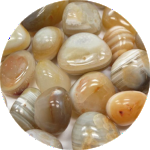 Pyrite
Increases prosperity; attracts wealth and abundance into life; boosts good fortune.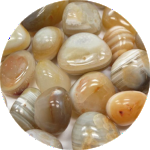 Carnelian
Brings luck and prosperity;
protection against negativity and poverty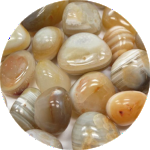 Orange Calcite
Attracts money and exciting new opportunities; aids to overcome financial challenges; improves flow of business.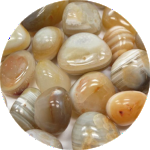 Nephrite Jade
Assists in achieving .financial goals; brings protection, luck, and good health.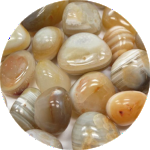 Emerald
All-rounded stone of wealth and abundance; increases financial satisfaction and success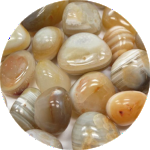 Bloodstone
Brings good fortune, riches and fame; assists in professional growth
Protection & Safety
"I would like to do some warding ..."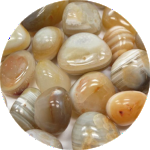 Blue Kyanite
Prevents being manipulated, bullied, coerced and deceived.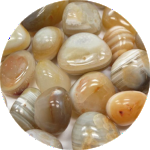 Labradorite
Deflects unwanted or undesirable energies; wards off negativity and misfortunes.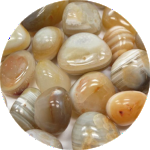 Selenite
Creates peaceful and harmonious environment; removes stale or stagnant energy; amplifies positive energy.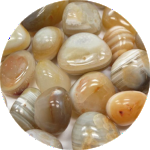 Black Tourmaline
Repel negative energies or people; keeps bad luck away; protection against accidents and misfortune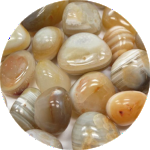 Hematite
Clears electromagnetic pollution; dispels negativity; helps to feel emotionally safe.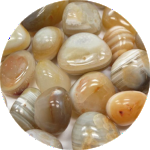 Blue Tiger's Eye
Wards off negative energies; prevents bad people from entering.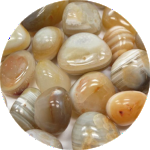 Amethyst
Protects against psychic attacks and ill-wishing; clears of one's energy field off negative influence and attachments.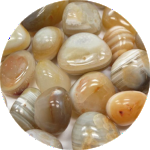 Malachite
Repel hostile forces; absorbs negative energies; guards against radiation; clears electromagnetic pollution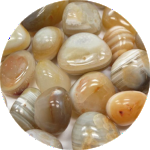 Spirit Quartz
Protection against negative energy, envy, and ill-wishing; bolsters natural defenses.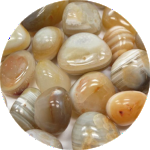 Shungite
Wards off negative people and bad luck; deflects negative energy.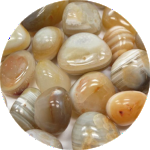 Smoky Quartz
Banishes negativity; rids off bad vibrations and negative energy in the surrounding area.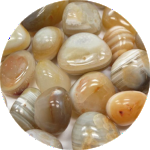 Tourmalinated Quartz
Dispels negative energy; repairs the auric field; restores balance to chakras; promotes general well-being.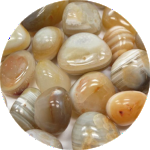 Astrophyllite
Protection from negative and harmful vibrations; aids entity removal.
Empowerment & Confidence
"I need a boost of power and confidence
..."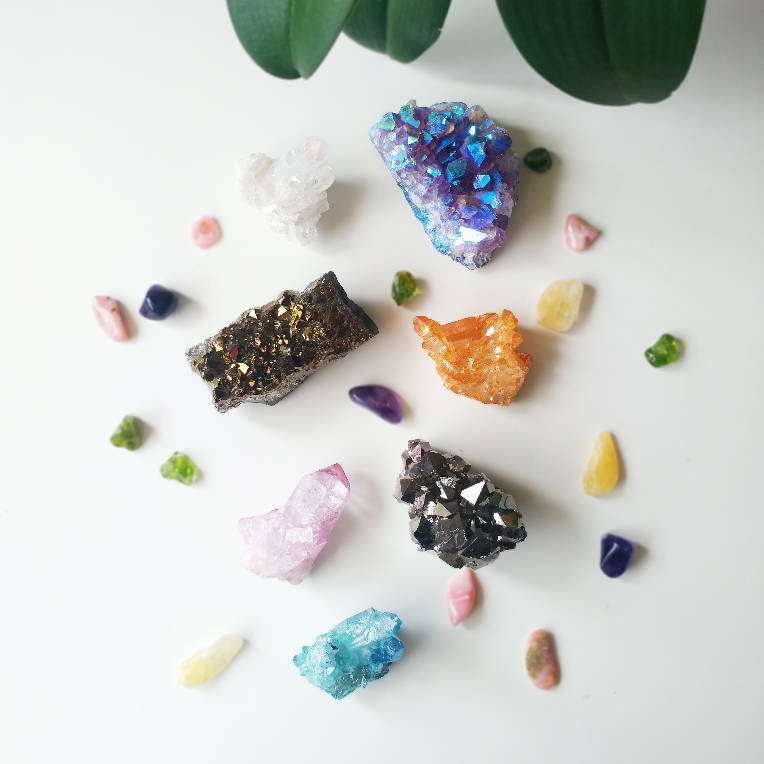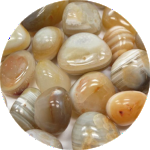 Rhyolite
Fortifies self-respect and feelings of self-value; actualises sense of respect, worth and esteem.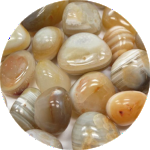 Carnelian
Builds confidence, courage, passion and power; brings physical vitality.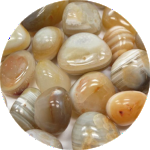 Angel Aura Quartz
Feeling of quiet confidence, inner peace and knowing; calming; uplifting.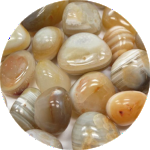 Citrine
Stimulates optimism, playfulness and decisiveness in difficult situations.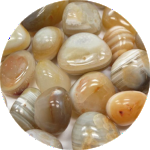 Malachite
Enlightened leadership and confidence; enhances willpower and creativity.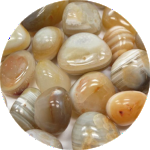 Rhodochrosite
Inspires self-love and compassion; brings inner peace and self-forgiveness.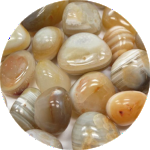 Rose Quartz
Inspires self-love and compassion; brings inner peace, balance and calmness; strengthens self-esteem.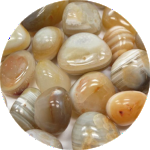 Hematite
Aids in fostering gratitude; brings emotional and spiritual security.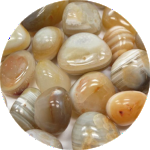 Tiger's Eye
Gives courage, strength of mind, and self-confidence; brings optimism.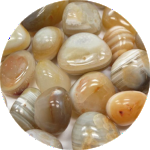 Red Jasper
Protective and energizing; instils empowerment and self-confidence.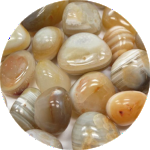 Moss Agate
Inspires hope and trust; instils confidence; enhances intuition, spiritual understanding and better appreciation.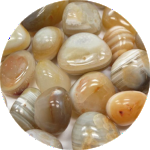 Sunstone
Brings self-empowerment and independence; inspires leadership.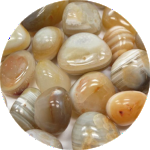 Mookite Jasper
Instils feelings of hope, joy, and excitement; boosts self-esteem.
---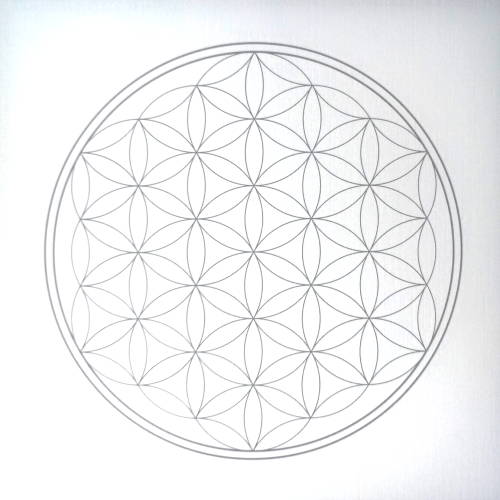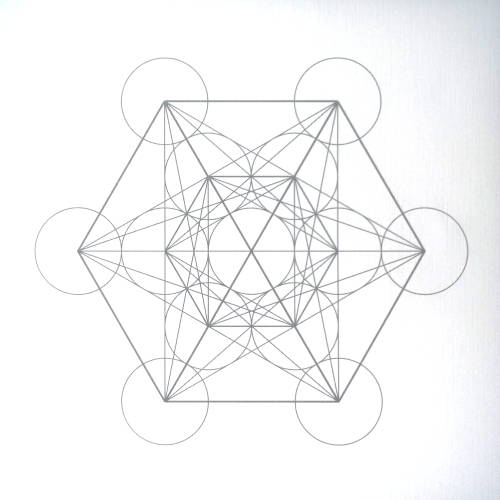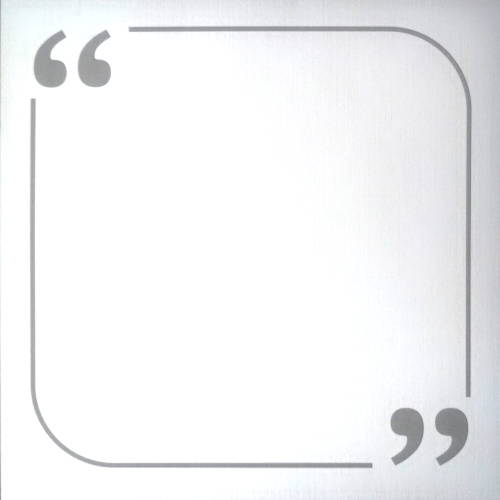 Intention Cards (Set of 2)
Flower of Life & Metatron's Cube.
Use as base for crystal grids.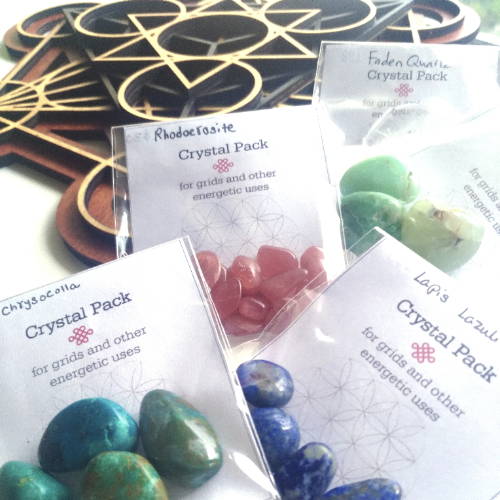 Crystal Packs
Crystal packs of 4, 6 or more.
In handy sizes for grids.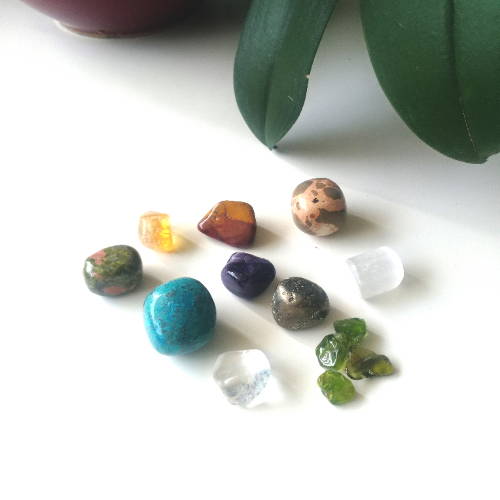 Tumbled Stones
Great for grids and pouches.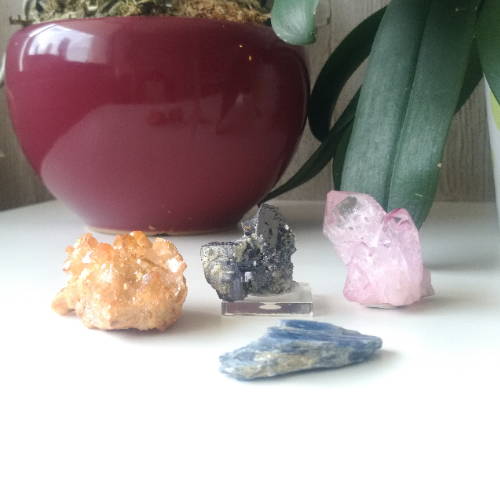 Raw Crystals
Clusters, points and other natural forms

.
Great for grids and collections.
Polished Crystals
Polished figurines, spheres and points.
Great for grids and display.